SECURITY DEPOSIT
Occasionally accidents happen. Accordingly, we require a security deposit to take care of any unfortunate incidents or if fines occur.
Your security deposit is equivalent to the amount of one nights stay or a minimum of $500.00. We prefer your security deposit to be in the form of a personal check or a hold on your Credit Card provided.
Your security deposit will be retained with your reservation folio and will not be processed unless an unfortunate situation develops.
We will mail your security deposit back to the address listed on your check after you depart or release the hold, again barring any unfortunate circumstances which might occur with your villa or golf cart.
Fines include:
Failure to fill up the gas tank before departing                                           – $100.00
Failure to leave at the designated check out time                                       – Entirety of Security Deposit
Failure to follow golf cart rules or have the correct person driving          – Entirety of Security Deposit
Breaking or Damaging anything in unit                                                       – Depends on how much it costs
Breaking any of the HOA Rules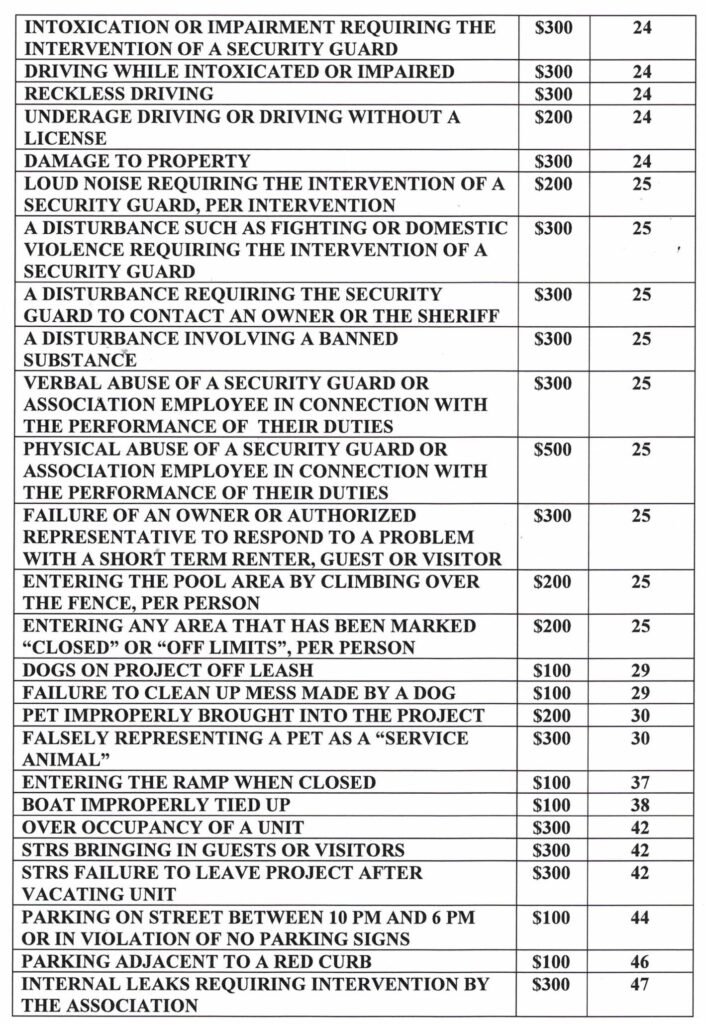 We hope you enjoy your stay and appreciate your business!